Millefiori Beads Workshop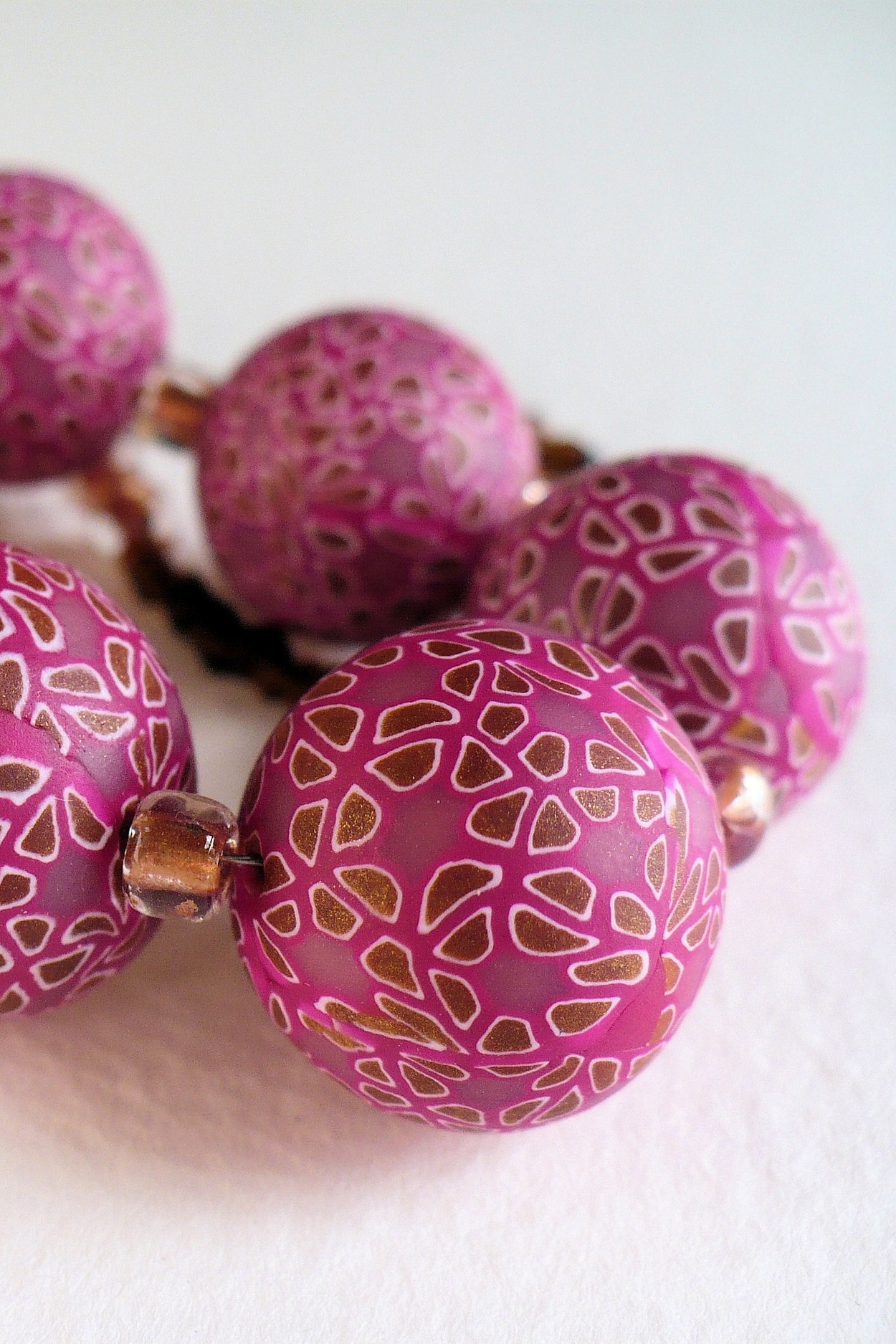 Millefiori Beads Workshop
10.00am - 4.30pm
Make beautiful beads using polymer clay!
On this beginners' course you will learn how to select or make your own clay colours; how to condition the 'raw' material; how to shape your designs to create beautiful bead shapes and how to build a clay cane - the millefiori process. You will make a selection of beads which we will cure so you can complete a necklace and earring set to take home at the end of the day.
What's included
Materials, use of all tools and equipment required and refreshments are included in the course fee.
You may want to bring…
A camera/phone to record your progress
A notebook and pen
A pack lunch
Course dates in 2019
Saturday 2 November*
Thursday 7 November
Wednesday 4 December
Course dates for 2020
Tuesday 21 January
Wednesday 19 February
Thursday 12 March
Saturday 4 April
Sunday 17 May
Tuesday 23 June
Wednesday 22 July
Friday 21 August
Saturday 19 September
Tuesday 27 October
Wednesday 18 November
Thursday 10 December
New class dates are often added by request, and will be advertised here and in my monthly e-newsletter. If you would like to be kept up to date with workshop and other news, subscribe here.
* This class is offered by The Creative Hub in Barnstaple and can be booked by clicking here
My workshop classes have a maximum of six places for polymer and just four for silver. This ensures that everyone gets plenty of support and help when they need it, and everyone can work at their own pace. There is no minimum number of students required before a class will run so please don't be concerned that once you have booked, your class might be cancelled. Once you have paid, I will send you a Course Information Sheet which is your confirmation that I have received your booking. It includes a detailed map and tells you what to expect on the course and what to bring so, look out for this in your inbox!
If you have any questions at all, please get in touch here or ring me, Jo, on 01566 784713.